Reviews
Today I got my Hunters axe, guys! At first sight I'm really impressed and I'm very happy with the result of your work! Thank you very much again!
Peter Campfire / Germany
Just received our beautiful 10,6" Chef's knife, and I have to say it was worth the wait! Thanks guys for the work of art and amazing new kitchen tool.
Blake Suggs / USA
Articles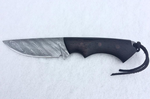 Sharp and even sharper!
Good news for those who prefer Damascus steel cutting abilities - Kurbads now available also in Damascus version! The secret of Damascus steel...
12/01/2017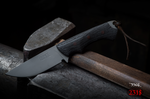 Black Friday Sale!
Have been looking for the perfect knife that will suit your needs while fishing, hunting, picking up mushrooms and also peeling potatoes in one p...
25/11/2016
Follow us on Instagram