Reviews
No job too small for these wonderful tools. These tools are such a pleasure to use I always look forward to working on my next project with them. Thanks for such a wonderful tool set!
Devin Ward / USA
Simply the best axe made... I have had mine for over two years now and I am looking to get a Large Forest Axe. Autine is great to deal with and the axes function on a level unmatched by any other!
Michael Newbry / USA
Articles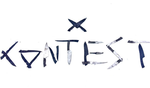 Autine Chef Knife Contest
After the fascinating experience with AUTINE AXE CONTEST in the previous years, we have decided to hold a contest for those that are better at de...
13/03/2017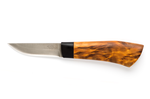 Hello, Northlander!
Scandinavians are well known for their ascetic yet stylish and extremely functional designs. Recent visit to Helsinki knife show on January inspi...
09/02/2017
Follow us on Instagram